Frequently asked questions
How does it work?
---
Give us a call as soon as you know you want to reserve a stork. Pre-orders are appreciated but not necessary. The more time we have to customize the keepsake, the better! Once the baby is born, call us back with the missing information we need to finish the bundle. The bundle will read the newborns first and middle name, weight, length and date of birth. Also please have the delivery address, phone number, gate code (if needed) and a note for the parents that will be written on the card left on their doorstep. The Daily Stork strive to arrive before mom and baby comes home from the hospital to make a memorable moment. Please indicate when mom and baby is discharged to come home. Our adorable 6ft. stork and personalized baby bundle will announce the BIG news for 7 days. Upon removal of the stork, the new parents will be left with the keepsake bundle to treasure forever. They're guarenteed to love it!
---
How far in advance should I order the announcement?
---
Pre-ordering is not necessary but appreciated. Whether it's for a baby shower, gender reveal birth announcement or one of our flamingos. The more time we have to design the better! Plus it guarantees a stork will be available for the time you need it.
---
What information do I need before placing the order?
---
The correct spelling of the baby's first and middle name (if known). The nursery theme, delivery address, phone number, gate code (if applicable) and if there is any special instructions for the property.
---
How do I place my order and pay for the rental service?
---
All orders are made via phone (619) 972-3724 but you may also email us at thedailystork@gmail.com with all the necessary information to get your order started. Stork rentals must be "paid in advance" prior to delivery. We accept VISA and MASTERCARD only.
---
Where do you Deliver?
---
All of San Diego County: Alpine, Bay Terraces, Balnoa Park, Bonita, Cardiff, Carlsbad, Carmel Mountain, Carmel Valley, Chula Vista, City Heights, Clairemont, College Grove, Coronado, Del Cerro, Delmar, East Lake, El Cajom, Encanto, Encintas, Escondido, Fairbanks Ranch, Fallbrook, Golden Hill, Grantville, Hillcrest, Imperial Beach, Jamul, Kearny Mesa, Kensington, La Jolla, La Mesa, Lakeside, Lemon Grove, Linda Vista, Logan Heights, Lorna Portal, Mira Mesa, Miramar, Mission Bay, Mission Beach, Mission Hills, Mission Valley, Mission Village, National City, Navajo, Naval Base, Normal Heights, North Park, Ocean Beach, Oceanside, Old Town, Olivenhain, Otay Mesa, Pacific Beach, Paradise Hills, Point Loma, Poway, Ramona, Rancho Bernardo, Rancho Penasquitos, Rancho San Diego, Rancho Santa Fe, San Carlos, San Diego Downtown, San Carlos, San Marcos, San Ysidro, Santee, Scripps Ranch, Serra Mesa, Solana Beach, Sorrento Valley, Sports Arena, Spring Valley, Tierrasanta, University City, Vista and others. If the baby was born outside of San Diego County, we can ship a baby bundle anywhere in the United States for a shipping fee of $15
---
Is there a delivery charge?
---
Yes, $38 dollar delivery and installation charge within 45 miles of San Diego county. We are often able to accomodate rentals that are greater distance for an additional charge. Please contact us (619) 972-3724 for more information.
---
When will the stork be delivered and picked up?
---
We are open 24 hours a day, 365 days a year. We always strive to arrive before mom comes home from the hospital. Our storks may be rented for 1 week or 10 days to announce a newborn or 1 day for a baby shower/ gender reveal party. Flamingos are delivered before the event and picked up the next day.
---
Does someone need to be home when the stork is delivered?
---
There is no need for someone to be home for the stork to be delivered. If there ia a special area you would like us to place the stork simply notify us during the reservation process. Also, please advise us of any gate code we may need to get to the home.
---
Do you offer sibling signs and pet signs?
---
Yes, we offer sibling STAR & CLOUD shaped signs which would be displayed on a stand next to the stork. The proud big brother(s) and sister(s) enjoy feeling included in this special time, and they especially love seeing their name displayed on the front lawn. The following options are available for sibling signs: ~ (Name) is a proud big brother/ sister! ~ (Name) is promoted to big brother/ sister! Also available for your fur babies is our very popular dog bone shape sign. ~ (Name) fetched a little sister! ~ (Name) fetched a little brother!
---
What services do you offer for multiple births?
---
We set up a seperate stork for each baby. The first stork is priced at the regular rate. Each subsequent stork is rented at a discount. Please refer to our "Pricing Page." At the end of the rental period the new parents or grandparents will keep each personalized bundle.
---
What is the refund policy?
---
Personalized products cannot be returned for a refund if the recipient refuses the stork, we will leave the keepsake bundle for the new parents to keep. If an error is made on our behalf, we will promptly replace your order. If you make an error on your order, we can normally replace your order at a discount. Please contact us as soon as possible, so that we can correct any errors.
---
I live in an apartment/condo and I don't have a yard, can I still rent a stork?
---
Yes, you don't have to have a yard or lawn to rent a stork. We have sturdy, steel plated, portable stands that we attach the stork to. The announcement can be displayed at the entrance of your apartment or condo, keep in mind the surface must be flat.
---
What service do you offer for a happy Grandparent?
---
Grandparents deserve recognition as well! This stork allows Granparents the opportunity to announce their news to the neighbors. The rental includes a sign"The Best Parents Get Promoted To Grandparetns", "Jump For Joy, It's A Boy", "A Giggle A Curl It's A Sweet Baby Girl", "Two little feet, Oh so sweet...A new baby, We can't wait to meet!
---
How do the baby shower rentals work?
---
Our baby shower stork is a great way to greet your guests. You can choose form the following quotes. ~ The Shower Is Here! ~ Jump for joy, It's a BOY! ~ A giggle a curl, It's a sweet baby GIRL! ~ A little princess is on here way! ~ Two little feet, Oh so sweet...A new baby we can't wait to meet!
---
What do you do for a Gender Reveal Party?
---
We deliver a stork with blue and pink accessories. The baby bundle is wrapped in a cute bag until you are ready for your BIG reveal. After opening the bag the bundle will have one of the following quotes revealing the gender of the baby: ~ It's A GIRL! ~ It's A BOY! What if the gender is a surprise ? If the gender of the baby is a suprise, no problem... Have the doctor write down the gender of the baby on a paper inside of a sealed envelope and bring to the daily stork headquarters. Just like a baby shower we will deliver the stork the day of the party, and pick it up afterward.
---
How do the gift certificates work?
---
We have gift certificates avalible to give to new mommies and daddies as a way for them to order their own stork in the future, as a baby gift or shower present.
---
What do you offer for special occasions? (Birthday, Graduation etc..)
---
We offer a 6ft flamingo along with birthday, graduation,anniversary or wedding personalized plaque keepsake to celebrate a memorable occasions that only happens once a year. Along with the flamingo comes one of the fun hats to go along with the celebration. For an additional cost you have the option to add more personalized star signs, as well as the option to flock the yard with flamingos.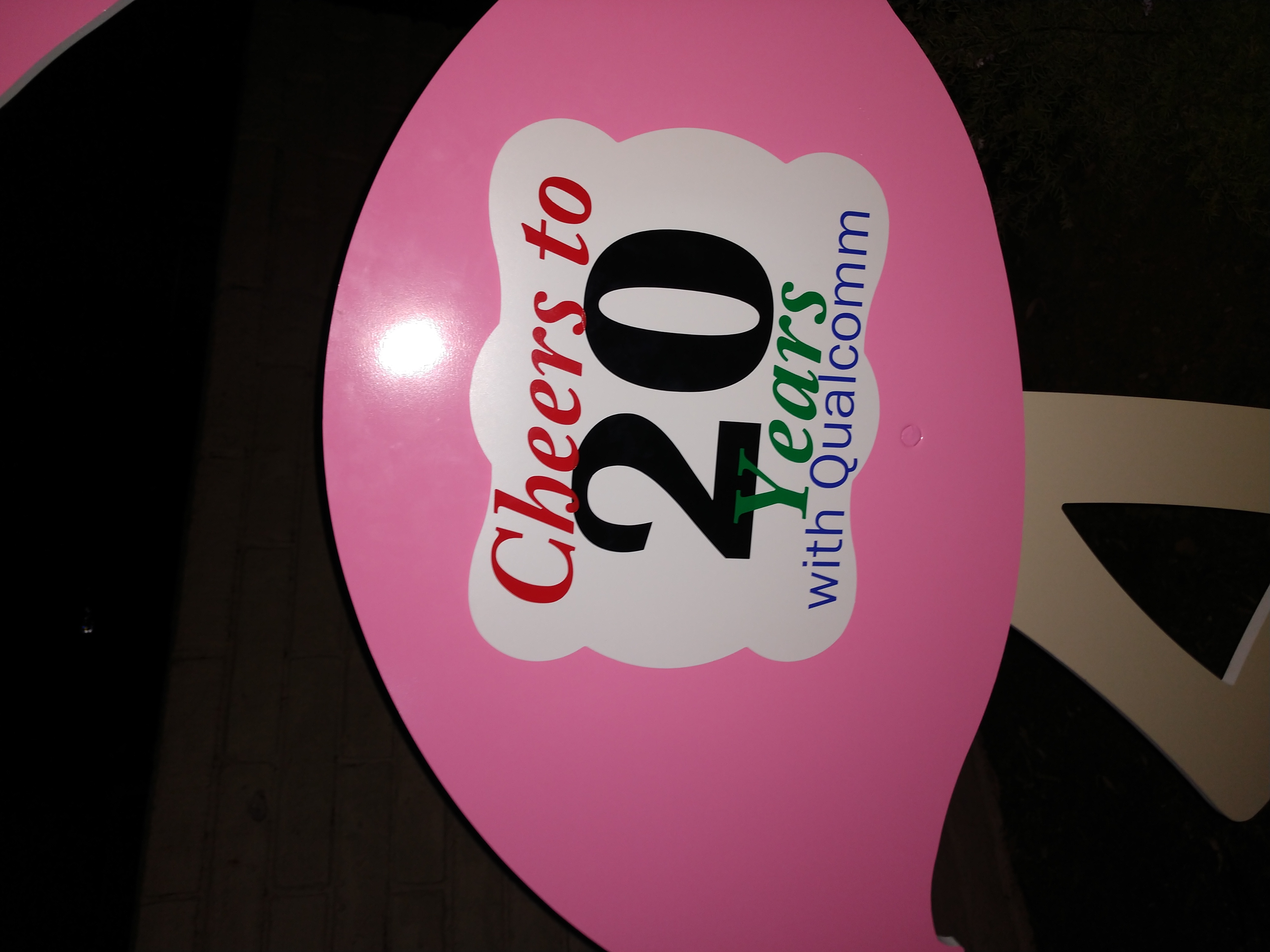 ---
If the stork is a gift, how will the parents know who it's from?
---
We will place a small note card on the front door to welcome home the new parents with your personal message inside.
---
Can I change the location of the stork?
---
Please DO NOT move or remove the storks or flamingos as damage may occur. If you would like the stork or flamingo removed, please call us at (619) 972-3724 and we will make arrangements to pick it up as soon as possible.
---
---